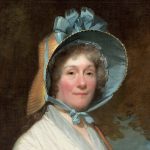 In 1812, Henrietta Liston arrived in Istanbul with her husband Robert, who had come to take up for a second time the position of British Ambassador to the Sublime Porte.  Over the following years spent in Constantinople and travelling around Anatolia, Henrietta kept detailed journals of her experiences and observations.  These journals survive in the Liston Papers at the National Library of Scotland, where they form part of an extensive archive that also holds the Listons' personal correspondence and official papers – their passports, instructions, dispatches, invitations, maps, sketches and financial accounts. 
A joint venture between Bilkent University and the National Library of Scotland, the Henrietta Liston: Approaching Constantinople project aims to introduce Henrietta Liston's writings from her Turkish residency and travels to a wider readership, in three main ways:
•   by producing printed critical editions of her journal and other writings from Turkey, both in English and in Turkish translation;
•   by producing and supporting scholarly work on the Listons' writings and on their Turkish milieu more generally;
•   by promoting a broader public awareness of Henrietta Liston's experiences in Turkey, and of Anglo-Turkish diplomacy and inter-cultural relations.
We hope the project's outcomes will be of interest to scholars of cultural and diplomatic history, of Ottoman and British nineteenth-century politics, of women's travel-  and life-writing, of Orientalism, and of many other fields, as well as to a broader audience attracted by the immediacy and vitality of Liston's writing.
The following short video introduces the Listons and Henrietta's Constantinople journal:
The project will also complement and supplement the National Library of Scotland's website devoted to the Listons' earlier, North American travels. To find out more about the Listons and their experiences in America, click here.