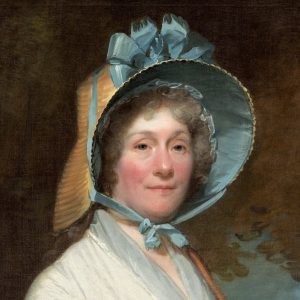 In 1812, Henrietta Liston arrived in Istanbul with her husband Robert, who had come to take up for a second time the position of British Ambassador to the Sublime Porte.  Over the following years spent in Constantinople and travelling around Anatolia, Henrietta kept detailed journals of her experiences and observations.  These journals survive in the Liston Papers at the National Library of Scotland, where they form part of an extensive archive that also holds the Listons' personal correspondence and official papers – their passports, instructions, dispatches, invitations, maps, sketches and financial accounts.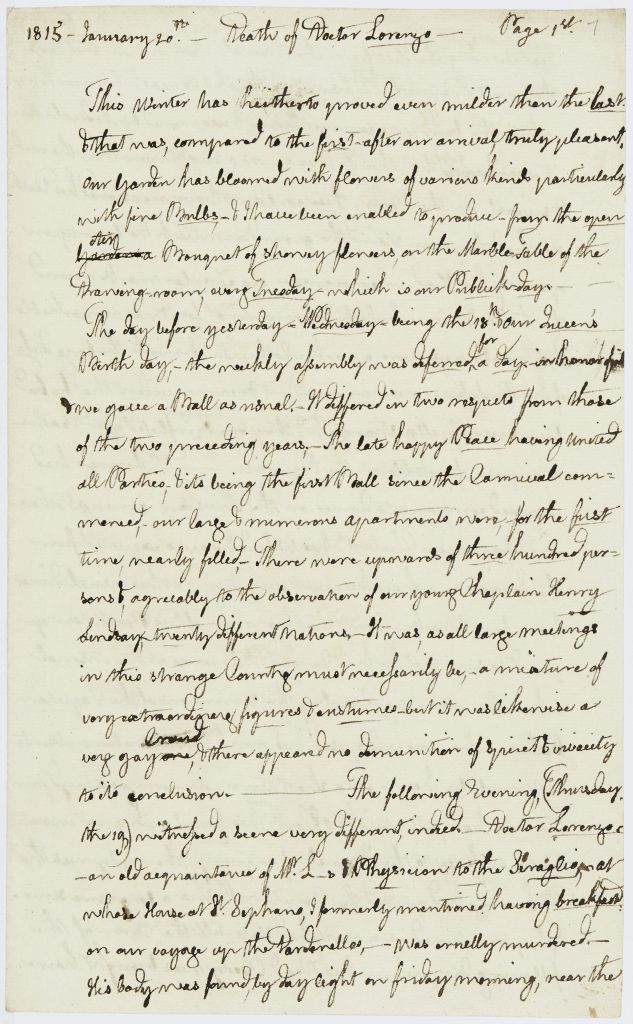 A joint venture between the National Library of Scotland and academics from the departments of English Literature and History at Bilkent University in Ankara, the Approaching Constantinople project aims to introduce Henrietta Liston's writings from her Turkish residency and travels to a wider readership. It also aims to support and promote research into the Listons' time among the Ottomans, and into Anglo-Turkish diplomacy and inter-cultural relations more generally. It builds upon the Library's recent work on the Listons' earlier North American travels, which can be seen here. 
The main focus of the project members at present is the preparation of a critical edition of Liston's Turkish travel writings for publication. Henrietta Liston's Travels: The Turkish Journals, 1812-1820 is under contract with Edinburgh University Press, and is scheduled to appear in late 2020, to coincide with the two-hundredth anniversary of the Listons' final return to Scotland. To complement the book, the National Library will also be publishing a full set of digitised images of Liston's Turkish journals online in its open-access digital gallery, complete with transcriptions. We believe that together the book and online gallery will provide an invaluable tool for both research and teaching.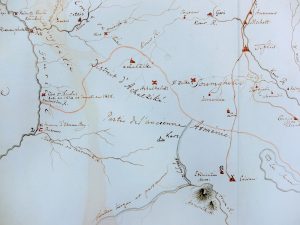 To coincide with this double publication, a small exhibition telling the story of the Listons in Turkey will also open at the National Library in Edinburgh in Autumn 2020. The exhibition will feature maps, letters, dispatches and journals from the Liston Papers archive, and will be co-curated by two project members, Dora Petherbridge and Patrick Hart. We also plan to produce a Turkish translation of Liston's travel writings in the not too distant future.
We hope the project's various outcomes will be of interest to scholars of cultural and diplomatic history, of Ottoman and British nineteenth-century politics, of women's travel-  and life-writing, and of Orientalism, as well as to a broader audience attracted by the immediacy and vitality of Liston's writing.
The following short video, featuring project member and National Library curator Dora Petherbridge,  introduces the Listons and Henrietta's Constantinople journal: